Welcome to Dixie's Stampede of Huskies!
First, we would like to thank you for visiting our site. We are located in Bogalusa, Louisiana. Here you will find our pride and joy; our beautiful Siberian Huskies, Alaskan Malamutes, and of course our German Shepherds.
It all started when we moved into our new house. We had a huge yard, so we decided to get a dog. We found a beautiful German Shepherd and named her Dixie. Then, we came across the most beautiful dog in the world, a Siberian Husky. Then, we started looking a little more, and got a few more.....and more....and more...and more. Now we have a stampede!!! Of course we had to name it Dixie's Stampede because she was our first of many! Please feel free to browse around and look at our beautiful STAMPEDE!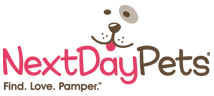 http://www.nextdaypets.com/directory/HelpCenter/Link-to-Us~32.aspx
Awarded to top quality pet websites, dedicated to dogs or puppies.
Puppies
google-site-verification: google122420b0e8351a16.html
google-site-verification: google122420b0e8351a16.html